Hillcrest Supper Club Famous broasted chicken, fish fry and daily specials in this popular dig on the Flowage 1/4 mile east of Route 32 on Nicolet Rd. Do you know the story about Dr. Fred? Facebook link
Mike's Supermarket your friendly neighborhood grocery and video stop Route 32 at Nicolet Rd. Facebook link Check out the greeting card section where local Gerri sells her whimsical Pop up Cards!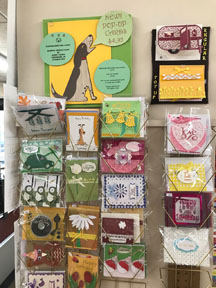 Long Branch Saloon Brew and cocktails open year 'round in this cozy corner tavern. Route 32 at Elm St. Facebook link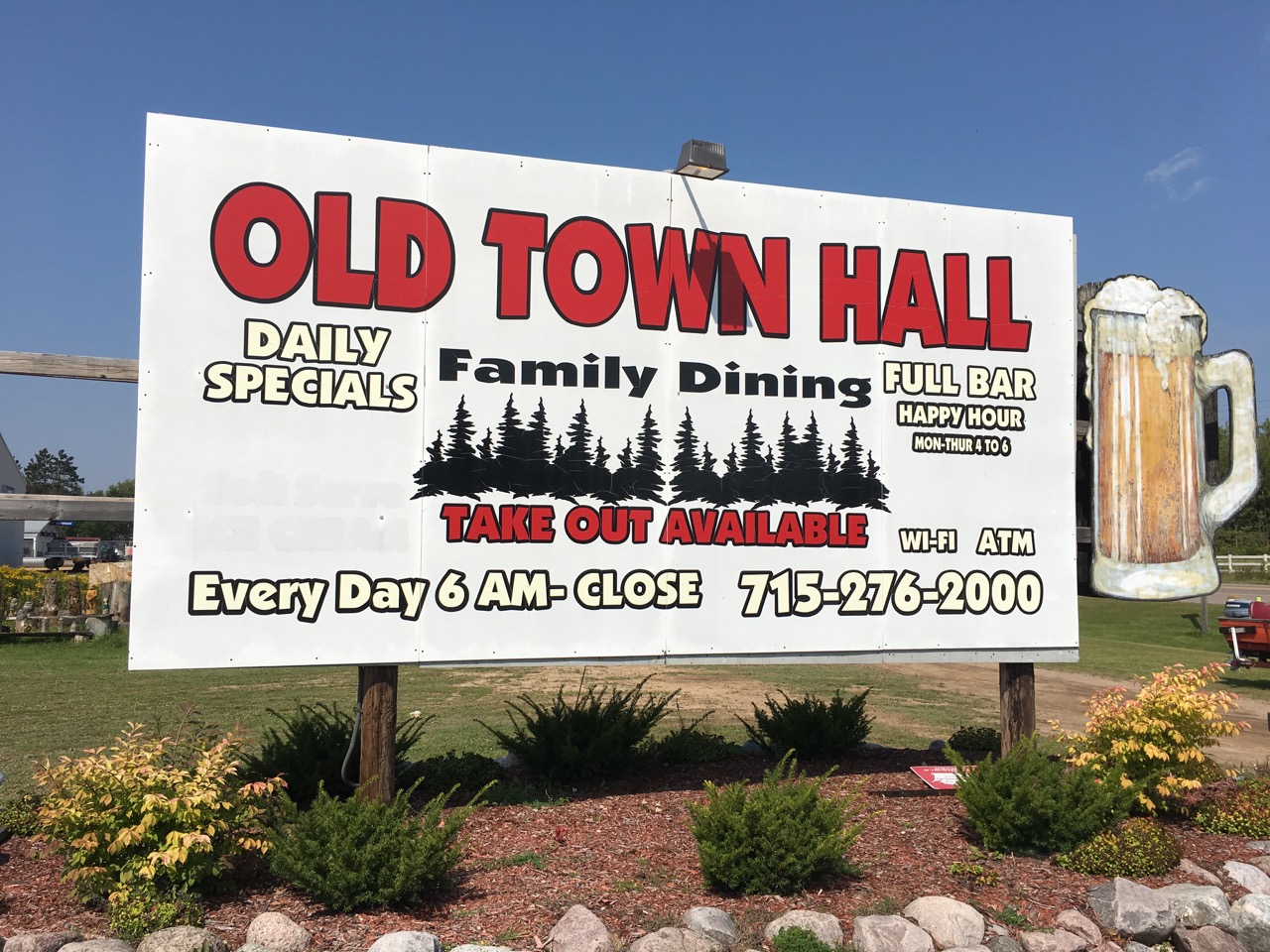 Old Town Hall Restaurant Decorated with artifacts and old time kitch, it is a comfortable hang out place with good food and drink nestled in the town's original town hall. Route 32 next to Shell Station. Facebook link
Sawbuck's BBQ Housed in a historic landmark building, this cozy bar and restaurant serves up lip smacking BBQ and drinks with a lovely view of the Townsend Flowage. On Route 32 south of Nicolet Rd.Facebook link
Sleepy Hollow Mini Golf Charming original mini golf course across from the site of the old Sleepy Hollow Resort on Big Horn Lake. On Nicolet Rd. 1 mi west of Route 32.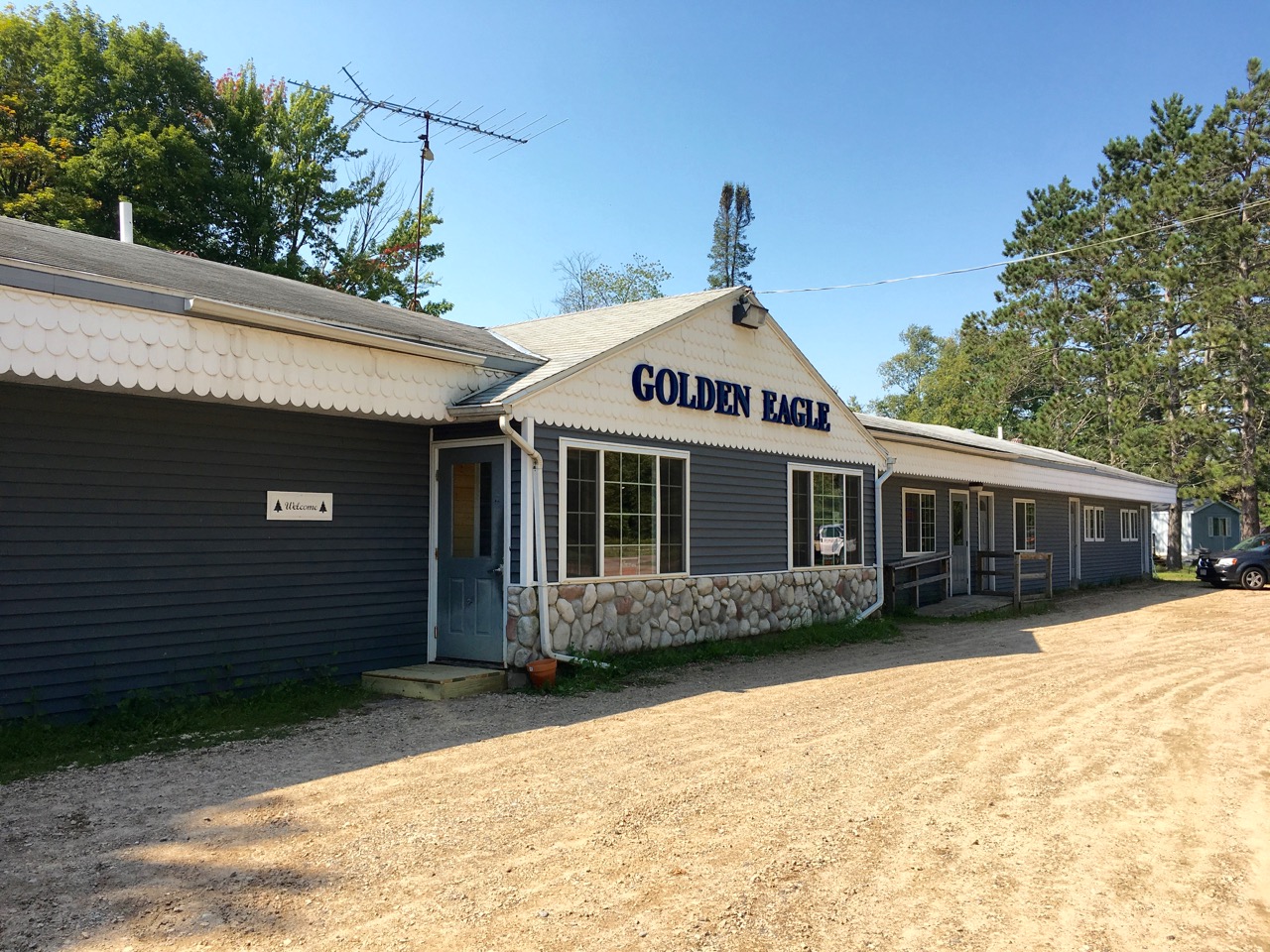 Golden Eagle Pizzeria Newly remodeled eatery offers a variety of pies sure to hit the spot! Great salad bar! Route 32 at Meadow Shores.
Birch Hills Resort renting cottages, cabins on the Flowage. Also home of the historic and welcoming My Bar tavern on Nicolet Rd. 1/8 mile west of Hwy 32.
Huntingdon Bank Financial services and ATM on Route 32.
Northwoods Real Estate Specialists
St. John Lutheran Church Food Pantry Serving the communities of Townsend, Wabeno, Lakewood, Mountain and Suring
Promised Land Youth Ranch PLYR is a horsemanship program for teenage girls who are having difficulties transitioning through life's journey.

Pintsch's True Value Hardware has all of your hardware and home care needs, as well as fishing and hunting licenses. Route 32 at Elm St.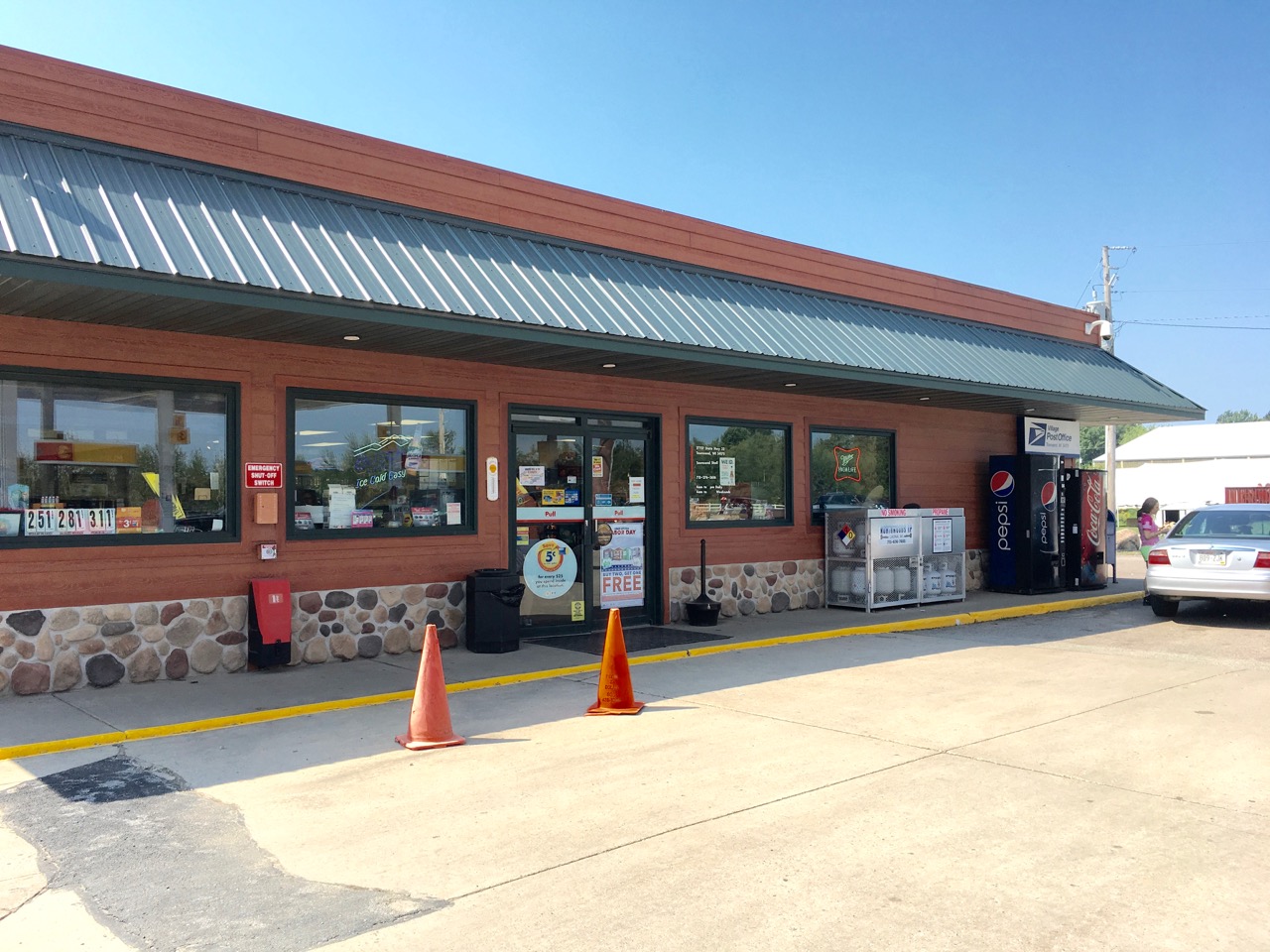 Townsend Shell Station Self serve gas station and convenience store. Grab a bite at the Trackside deli. Route 32 just south of County T.
Kathy's Valley Inn Popular bar and grill on the main snowmobile trail and Route 32. Look for the snowmobile on the roof! Facebook link
Sunset Bar and Grill located on Resevoir Rd.
Cathedral Pines Grill House on Facebook Located on Unity Drive, this newer restaurant serves up grilled goodies from Weds. thru Sunday.
Lakewood Designs Popular downtown Gift Shop located on Route 32.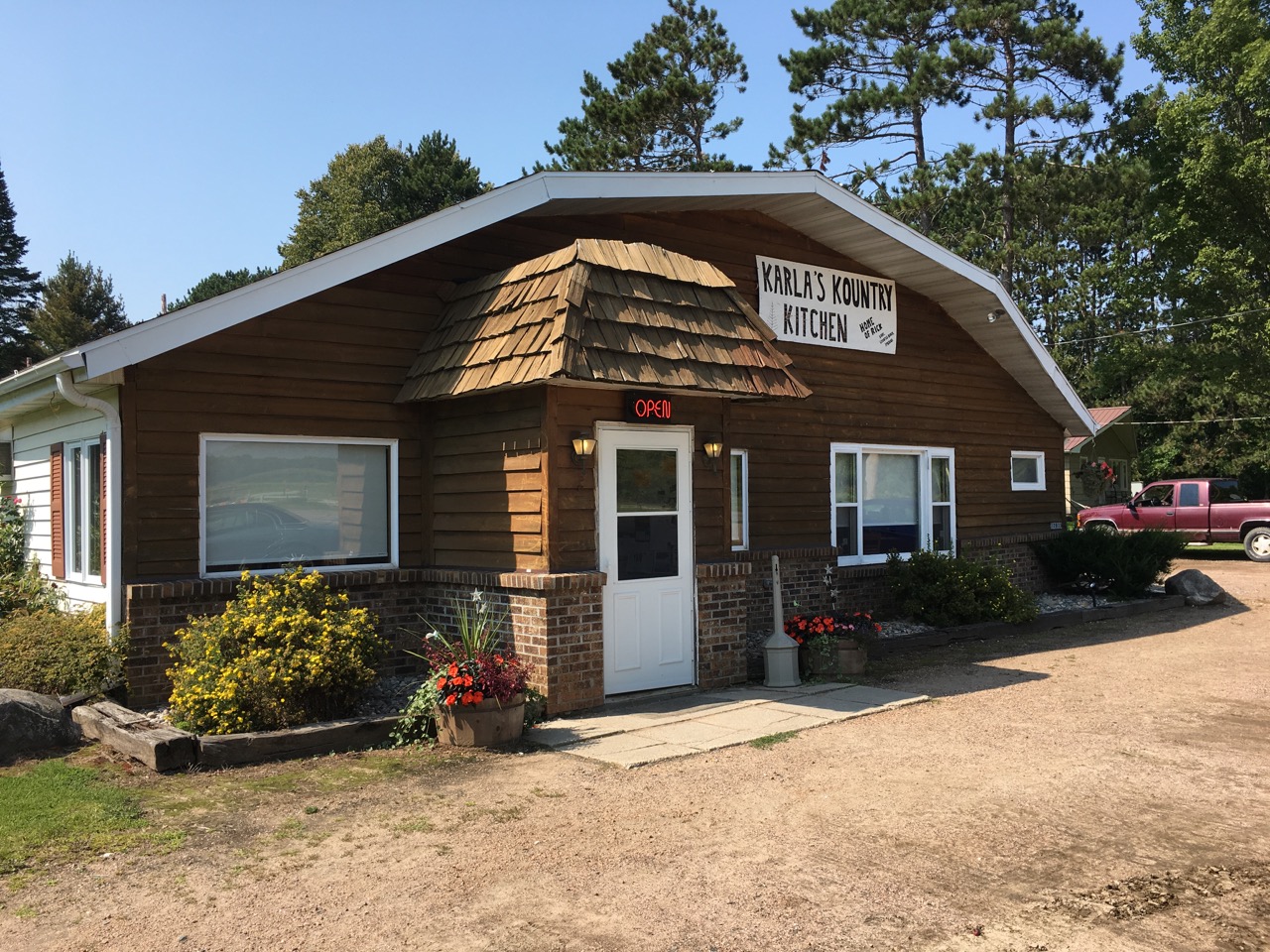 Karla's Kountry Kitchen famous for delicious breakfasts, but offering so much more! on Route 32 north of Elm St.
Handcrafted Maple Syrup by one of Townsend's own! Sweet, buttery and smooth. Once you've tried, you'll never go back to sugar....! Call Don for availability at 850-1901.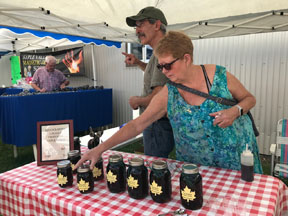 Townsend Self Storage located on County T
Powers Service Center located on Route 32.
Red Arrow ATV/Snomobiling Club
Town of Townsend government page
Cathedral Pines A must-see area of virgin Jack pine trees dating back 200+ years. Off Archibald Lake Rd.
Didier Rentals renting cottages
Trails Motel renting cottages and rooms
The Hair Den Beauty salon open by appointment
C-US-4-Wireless All of your internet and wireless phone needs and Cellcom right on the main drag Rt. 32.
Boot Lake Campground and Beach Well kept Campground, picnic area and beach
Forest County Potawatomie News

Betsy Popp Art Gallery Visit workshop and store of this Nationally acclaimed artist. Located on Valley View Rd. Facebook Link
Lakewood Area Chamber of Commerce
DNR Black Bears Population status and info
DNR Deer Info on WI deer population
Nearby fun stuff:
Camp 5 Laona Home of the famed No. 4 steam engine locomotive! Wonderful trip back in time for the whole familyin this restored logging camp. Open summer and fall.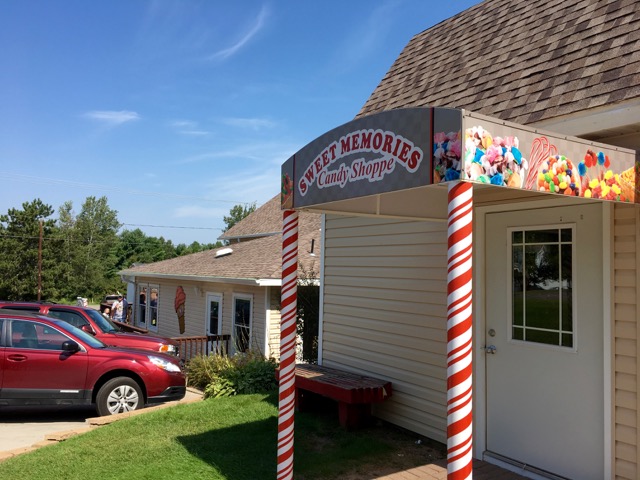 Sweet Memories Candy Shoppe Summertime ice cream too!
Potawatomi Casino on Rt. 32 in Carter
Peshtigo Fire Museum Do not miss this important piece of American history!
Holt & Balcom Logging Camp open during summer
Woodland Trail Winery Just off Rt. 32 in downtown Lakewood
Big Easel Gallery & Bistro Wabeno's place for enjoying foods around the world and local music and art..check their schedule for live performances!
Mountain Lookout Tower Historical Site open May through October- Currently closed
Langlade County River Rafting and Tubing Visit Bob and Joni's Whitewater tubing on the Wolf river, or Shotgun Eddy's , Kosir's
Nicolet Club Golf Course A short drive north to Laona brings one to a lovely 18-hole course.
McCauslin Brook Golf Course Complete with a Pro shop and eatery in Lakewood
Otter Run Books Publisher of The Truth About Townsend Vols. I and 2 and cyber home of author Kathleen Marsh. Read the newest release: Townsend Time 1916-2016, A Centennial TributeCheck out her latest!.
Townsend Centennial 1916-2016 FB site for parties and celebrations relateing to its 100th anniversary!